Congratulations to WHS Senior Zane Cornejo, who signed a "Letter of Intent" with KCAC's McPherson College, Wednesday morning at WHS, to play football in the 2020-2021 school year. Present for the signing were Zane's parents Jamie and Maria Cornejo, and 2 of his WHS Football Coaches, Head Coach Zane Aguilar and Coach Ryan Elder.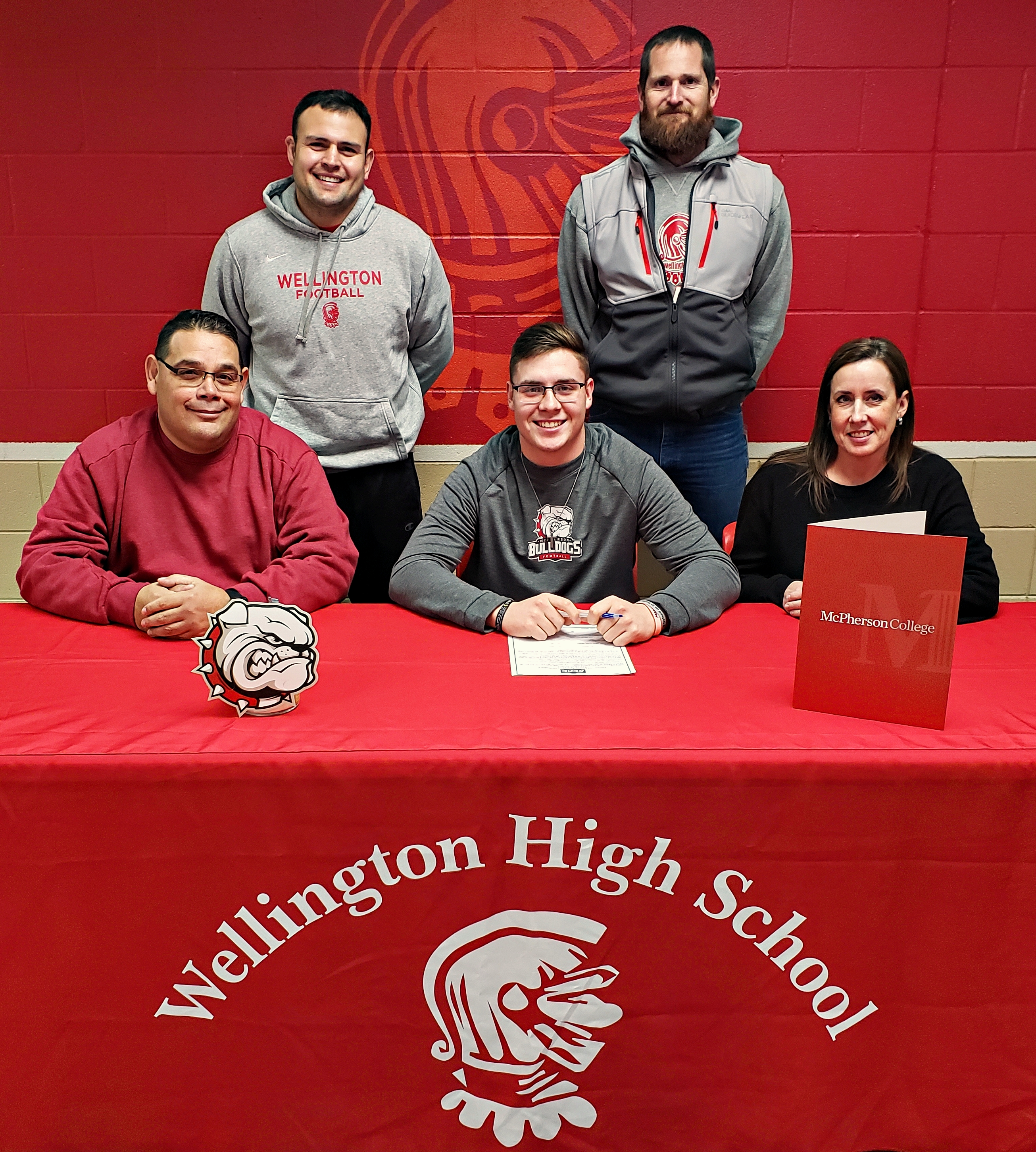 Many of Zane's teammates and friends were on hand for the signing as well!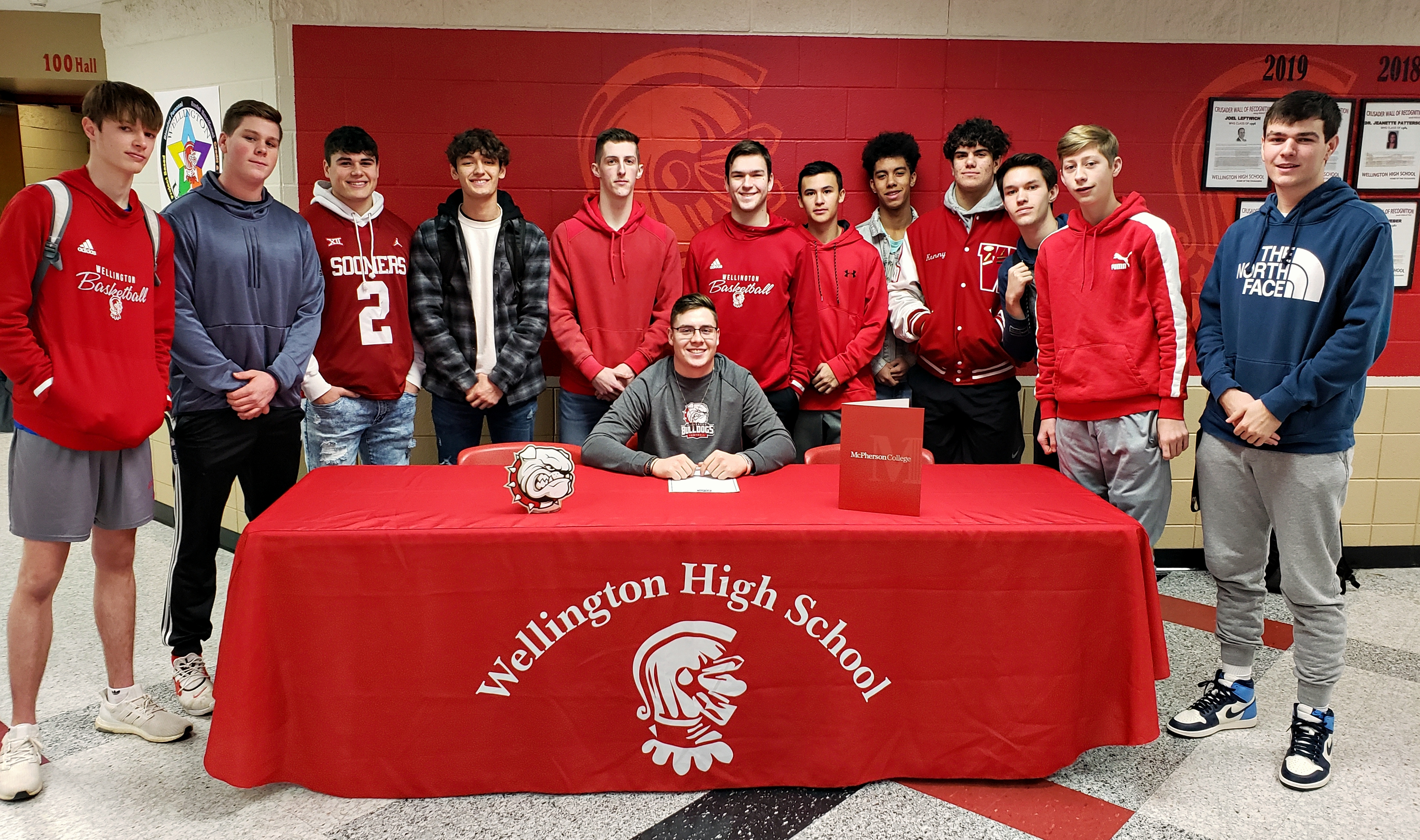 Zane Cornejo and his teammates and friends at his signing to play football @ McPherson College!
L to R: Tanner Meyer, Berkeley Wright, Jake Soria, Billy Walker, Blake Rausch, Austin Soles, Christian Buckman, Tayshaun Washington, Kenny Fehrman, Trace Witham, Jack Wright and John Long
Congratulations Crusader!! Good Luck @ McPherson this Fall!